As John Lennon once said, "So this is Christmas and what have you done?"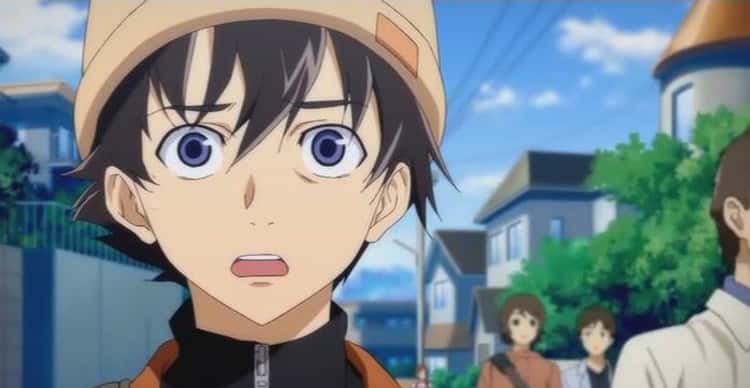 It's absolutely crazy to me that it's already December 31st. 2021 has been such a weird year, no? I say this every year, but time has truly flown by this year. It feels like we were all optimistic about going into 2021 after the somewhat questionable year of 2020 just two weeks ago. But here we are, entering 2022 after a somewhat questionable 2021. Despite it being arguably better than 2020, we're still stuck in lockdowns, still a wee bit on edge because of COVID-19, and still a tad annoyed that we can't do the things we truly want to do.
Personally, 2021 has been harder than 2020. My mental health has suffered tremendously this past year, which has made it so much harder to do the things I wanted to do. In last year's reflection post, I said I wanted to make more content in 2021 than I did in 2020. In terms of blog posts, I actually created less content. AGAHA has been fairly quiet all things considered this year. Although a lot of that is arguably due to me consuming less of the relevant media to write about, my mental health just stopped me from writing consistently. Sat in my drafts are posts about conventions, lists of anime to watch that are now thematically no longer relevant until next year, and much more, which frustrates me to no end. I've written words, lots of them in fact, but I've not managed to finish so many posts this year. In fact, some of my drafts have been sat there since December 2020.
That being said, I've managed to make so much content over on Twitch. Streaming has become one of my favourite things to do this year, and it has helped me so much. Whenever I'm upset, my small community there manages to cheer me up, and we always have a good time, whether that's playing a game or chatting about seasonal anime. Moving back to my own place in the latter part of the year meant I could stream more consistently and for longer, meaning I was able to grow my community more. Although I moved to visit my parents again for the festive period, leaving me unable to stream since, I'm super excited to be able to go back to the platform and grow even more. Even though I began streaming in 2020, 2021 allowed me to properly find my feet on the platform, and now I'm able to enter 2022 with some solid plans to have an even better year.
Despite how hard 2021 has been mentally, it has also given me opportunities that I can't not mention here. In March, I became a Twitch Affiliate. In October, I finally managed to get to Edinburgh for Scotland Loves Anime for the first time. In November, I attended MCM Birmingham with an industry pass in hand. Throughout the year, despite a lack of new content, AGAHA has continued to reach new milestones. Many of my achievements this year are because of the support you guys have given, so thank you so much for continuing to support me! <3
It wouldn't be a end-of-year reflection post without numbers, so here's some relevant numbers to summarise my year!
---
As with most people, I also have resolutions for the new year. I always have some sort of goal to achieve, but after the overall disappointing year of 2021, I'm determined to make 2022 the year of me. I may have to act selfish sometimes in order to achieve these goals, but I'm super determined to make next year brilliant. I'm determined to break the recent of trend of saying "this year was bad" in these end-of-year reflections!
1) Finish tidying up the blog
AGAHA must be going through the longest ever rebranding process to ever happen. The "re-brand" or tidying up process has been ongoing since the blog's fourth anniversary… and it's still nowhere near finished. Thankfully, the hard part has long since been complete. I've figured out what content I want to make, and I've figured out how I want the blog to look. I just, y'know… need to finish making the graphics and making sure images are still there and working etc. It's a long process that I'm sure would take longer on so many other blogs, so I plan to get this all done soon. I just need to sit down and dedicate some time to do it.
2) Learn how to prioritise
Dedicating time to a project like the goal above has never been easy for me. I always say I'm going to do something, and then I get distracted. Every. Single. Time. Which is why I'm going to (hopefully) learn how to prioritise things. Whether it's blog-related, work-related or just related to deciding which shows I actually watch, I need to learn how to prioritise things and make it work for me. It's going to be a difficult thing to learn, but it'll be totally worthwhile.
3) cREATE mORE vIDEO cONTENT
One area of content that has been even more lacking than the blog has been permanent video content. This has always been one area that I've enjoyed pursuing, but also one that makes me incredibly self-concious. If I can grow my TikTok/YouTube/Instagram profiles by just even a little bit, I'll be very happy. I just have to figure out what to include on there first…
4) Don't Stop LEarning
One thing that I'm continuing on from this year is learning. I managed to realise and learn so much about myself in 2021, but I really want to make 2022 a year of learning about other things. I want to pick up new skills, and dedicate some time each week to learning something new that I can use elsewhere. I've already started to commit to this, enrolling on an online Japanese course (which hopefully doesn't get cancelled like my previous attempt!) and looking forward to entering study mode again.
5) Look after Number One
Finally, something I need to do is look after number one. Although a personal goal, this is something I've been quite slow to realise, and it is massively important to me. I've come to terms that my mental health isn't going to just improve on its own, that I need to take steps for it to improve. One thing that 2021 has taught me is just how an "episode"* of bad mental health does affect me and how long it takes for me to recover from that. I've learnt what seem to be common triggers of these "episodes", and the bad habits that have formed in my attempts to cope with them. I don't talk about mental health often here on the blog. Typically, I don't feel 'qualified' to talk about it so publicly.
(*Episode isn't really the word I wanted to use here, but I just can't think of another more suitable one.)
---
That all being said, not only do I hope 2022 is my year, I hope its your year too. I sincerely hope it is. We've all had a rough couple of years lately. Let's change that. Get back into your hobbies. Learn a language. Rekindle old friendships. Do what makes you happy. Take risks. Live your life the way you want to live it, and next year we can hopefully come together and say, "2022 was great!"
Happy New Year, everyone!